About Us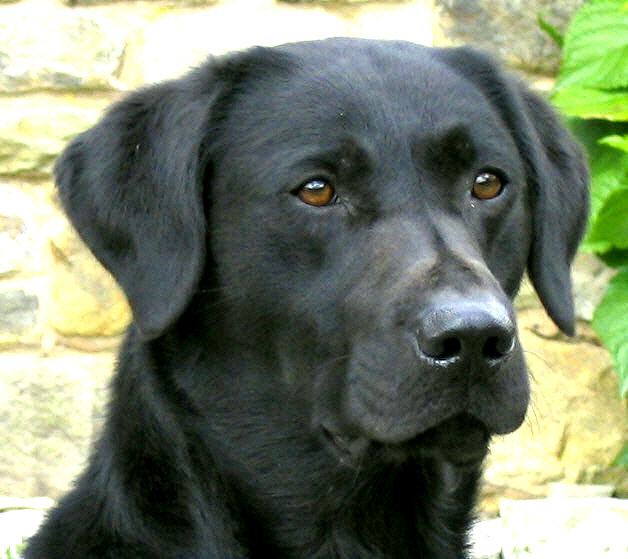 Field Trial Winner Garronpoint Ross Of Drakeshead
Welcome to the web page that gives you an idea of our back ground and how we got started in Labradors.
John and myself Sandra were both born in Lancashire, we both loved the outdoors, walking, cycling the countryside and all that goes with it. John was keen on shooting he used to love going out with his father on a days rabbiting, he also enjoyed coursing, he had a Lurcher and spent many happy hours with his gun and his dog.
John cannot remember not having a dog, in his very early days they would be working collies, then in his teens he had a passion for coursing and the lurcher was the dog that invariably accompanied him.
His preferance was for a working collie bitch to be sired by a Greyhound dog, he would select the pup which indicated the most characteristics inherited from the Collie, he then would intend to mate this pup back to the Greyhound for the second cross. The intention beeing hopefully to get the speed of the Greyhound with the rough coat, good legs and feet from the Collie, but what was most important was the intelegence of the Collie.
Fishing, Rough shooting (predominantly Rabbits) occupied most of his spare time. Football and Cricket were never even considered, he could not find enough daylight hours to be out with his dogs. However he did find time to compete as a swimmer, he represented Burnley Schoolboys in the freestyle then went on to represent Burnley Town Team in the freestyle and was a member of the Water Polo Team. Even then he always had to compete in everything.
Sandra and I met on holiday, we were both horse riding in North Yorkshire, the coincidence was that we were both born bred and was living within quarter of a mile of each other.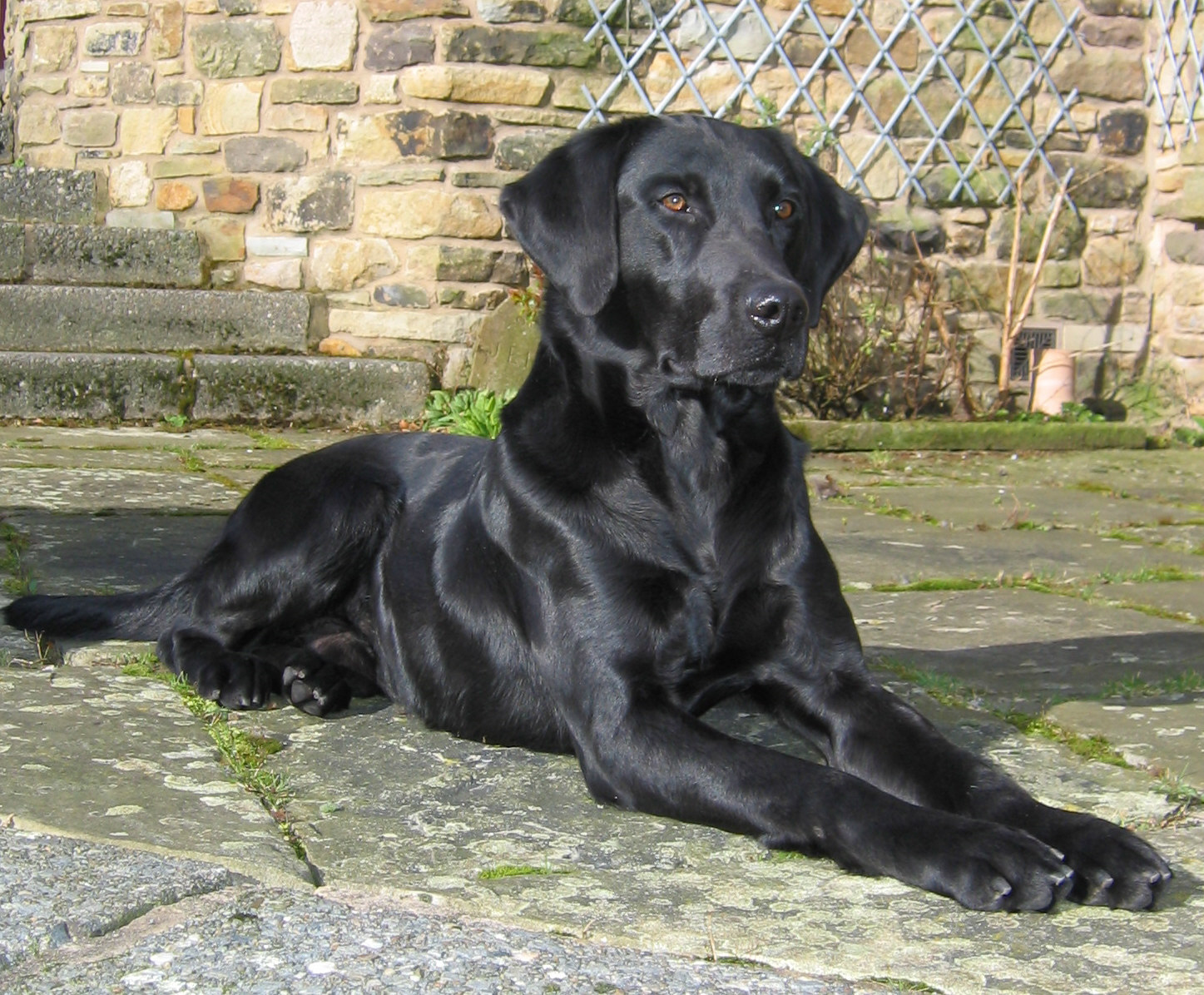 Field Trial Champion Greenbriar Viper of Drakeshead
Sandras interests were riding, swimming, cycleing and showing her dogs at local level. Sandra had always had dogs of various breeds, at the time we met she had two very ill trained (correction untrained) West Highland White Terriers. As our relationship blossomed the behavour of the two dogs improved???.
We were married in September 1958. We both enjoyed fishing the waters of North Yorkshire and taking the dogs out, then the children came on the scene which limited Sandras leisure time more than mine. About this time I became interested in wildfowling and became a member of the Dee Wildfowlers, but because of the distance (no motorways then) my fowling became predominantly inland fowlings.
By this time I was training my second Labrador, the first had to be put down because it had frequent fits due to a complaint called hysteria. Sandra continued her interests in showing dogs and over the years showed many different breeds. Through showing the dogs we were advised to become members of a number of Labrador Breed Clubs. I became interested in competing in the club events, I entered and was successful in the working tests, unfortunatly I could only enter working tests, these were held on a Sunday and at that time as I was working six days a week Sunday was my only day off.
Both Sandra and I now new in what direction our interests were heading, we wanted to show, breed, train and compete with our Labradors. We then applied to the Kennel Club for an Affix, because of my interests in wildfowling we combined the last part of our name with my quary, the Duck, hence the name DRAKESHEAD.
It was quite a few years before circumstances allowed me to enter Field Trials, it was about the time when Sandra and I became founder members of the North West Labrador Club. My first Field Trial was the Three Ridings Labrador Clubs Puppy and Novice Stake, the year was 1968 and I was awarded Second Place. Sandra made her debut a couple of seasons later in the Yorkshire Retriever Novice Stake, she was awarded Third Place
The rest is history, Sandra became Field Trial Secretary for the North West Labrador Club, and we both served on the committee for many years. Sandra is on the (A) panel as a Championship Show Judge for Labradors, she is also on the (A) panel as a Field Trial Judge for Retrievers, and she has Judged the I.G.L. Retriever Championship Three times. Sandra won the Retriever Championship in 1979 with FT CH WESTEAD SHOT OF DRAKESHEAD, she has also been a member of a winning england international Gundog team on many occasions.
John is known mainly for his Labradors but he has had an interest in many other gundog breeds, he has competed in field trials succesfully with Labradors, Flatcoats, Golden Retrievers and English Springer Spaniels. In 1987 John came close to doing the double when his Spaniel Dash of Drakeshead took Third Place in the Kennel Club Spaniel Championship at Welwyn Garden City.
John has been a committee member for the Three Ridings Labrador Club, The North West Labrador Club, The North West Counties Field Trial Association, The I.G.L. and committee member and Chairman of the Yorkshire Gundog Club. He sits on the Kennel Club Field Trial Sub Committee and is theVice Chairman of theKennel Club Field TRial Council. John is also the Captain of the ENGLAND INTERNATIONAL GUNDOG TEAM and has been for the past ten years, the team have competed successfully for England
John has won the I.G.L.RETRIEVER CHAMPIONSHIP ON FOUR OCCASIONS, he won with FIELD TRIAL CHAMPION BREEZE OF DRAKESHEAD in 1985 / 86 / 87, a feat never before accomplished, by doing this he won THE CHAMPIONSHIP CHALLENGE CUP ( presented by Captain A. Glen Kidston) outright, he re-presented it to the I.G.L. for perpetuity. He then won again in 1992 with FIELD TRIAL CHAMPION RAUGHLIN PETE OF DRAKESHEAD.
To Date 28th September 2016 we have made up 31 Field Trial Champions, (Sandra has made up 10, John has made up 21) and we have bred many more. Even though the years are going by Sandra still love running in trials and working tests, John still loves shooting over his dog and picking up on shoots whenever possible.